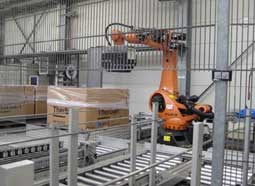 Arlanxeo says it is strengthening its position as one of the world's leading manufacturers of synthetic rubber by investing in its HNBR (hydrogenated nitrile butadiene rubber) plant in Leverkusen, Germany.
The investment re-emphasises Arlanxeo's commitment towards upgrading applications in automotive systems, oil exploration, mechanical engineering and aerospace to achieve efficient and sufficient product supply. This will be laying the foundation for the further increase of production capacity to meet the increasing global demand of HNBR.
The debottlenecking will increase annual capacity of the Leverkusen plant by around 10% and is expected to be fully on stream by the end of 2022.
Arlanxeo produces and markets its HNBR grades under the Therban brand, which is used for example in the production of timing belts for cars, seals for the oil and gas industry, hoses for automotive, in new mobility applications and many more.
"This investment is a clear example of how Arlanxeo keeps upgrading and expanding its plants to enable us to provide the highest quality products to meet increasing customer demands. Moreover, it demonstrates Arlanxeo's commitment to the Therban business and is setting the basis for its future growth," Christian Widdershoven, Chief Commercial Officer of Arlanxeo.
The Therban plant in Leverkusen is important to Arlanxeo's business development and innovation.
For more than 20 years, Arlanxeo has been producing Therban in Leverkusen, with a high degree of automation and in an eco-friendly way, it says.
Arlanxeo adds it is committed to the market's demand and will continue to support the local economic development with premium products.