Leading global LSR solution providers are driving the billion-dollar medical devices and automotive markets with new innovations and technologies, with companies like Wacker and Momentive presenting new solutions at the German K2019 show, says Angelica Buan.
Expansions in the medical devices and automotive markets are providing windfall for the liquid silicone rubber (LSR) market, which is poised to reach US$3.8 billion by 2026, with a 7.3% CAGR from US$2.1 billion in 2018, according to Reports and Data in its latest market audit.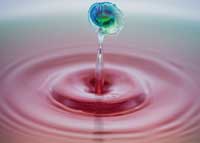 The growth is propelled by the demand for medical implants as well as by the automotive industry for its lightweight and durability. Other growth applications are consumer electronics, construction, and home appliances.
Similarly, LSR is also scoring up in the food and beverage sector due to its bacteria-resistant, hydrophobic and odourless properties. As LSRs are soft and flexible, the material is also gaining popularity as food moulds, the report said.
With regards to curing system, the report identifies the injection moulding segment to be dominating the market, generating the highest revenue of US$1 billion in 2018.
The Freedonia group, on the other hand, forecasts growth of as much as 8.3% annually for the next four years, with processors adopting LSR manufacturing capabilities and more complex moulding techniques,
such as micromoulding and two-component moulding.
It also expects sales of high-transparency grades to grow. These are increasingly specified for new high-power LED lighting technologies in automotive headlights, and street and stadium lighting. Other speciality grades include self-lubricating, self-adhesive, and non-post-cure types that can improve processing efficiency by eliminating additional fabrication steps (such as post-curing or the application of coatings or binders).
Meeting standards of more sophisticated devices
Debilitating diseases including those that target the vital organs, bones, and muscles are crippling scores of the world populations. Further, they impact the advancement of medical devices for treatment of the patients or to aid their rehabilitation and mobility.
From the first implantable heart pacemaker invented more than half a century ago to electronically enabled medical devices, innovations have broadened the scope of what implantable can do. Today, LSR heeds the requirement for miniaturisation and biocompatibility in medical applications. LSR has high purity and tensile strength, highly stable, resistant to heat and disinfecting chemicals.
Freedonia, in its latest report, listed a few of LSR's emerging medical applications, including implantable devices, wearables that can track blood pressure or heart rate, as well as new, smaller medical devices that favour more intricate designs and micro parts, as LSR is particularly suitable for forming high-precision moulds.
For medical device fabricators, LSR also offers benefits like shorter cure times, higher durometers, lower flash, lower curing temperatures, and improved consistency and predictability between lots, Furthermore, it is a material that is well suited to automation, which can help limit contamination in cleanroom manufacturing applications, Freedonia stated.
European silicone supplier Elkem Silicones has developed LSR Select, a patented, advanced system of LSR materials that offers multiple capabilities all in one solution for the medical and implant applications. According to Elkem, this proven system gives the user control to optimise cure kinetics resulting in improved productivity and flexibility to achieve precise results.
In addition to controlling the part cure profile, LSR Select enables users to create custom durometer blends from 20-70 ShA. Elkem Silicones said that the Silbione grade LSR Select is available for healthcare and medical applications less than 30 days in the body, backed by the Silbione brand including clean manufacturing and biocompatibility support.
Another key player in the medical devices space is US company Dow Corning, which offers its QP1 LSR materials, a series of two-part platinum, catalysed silicone elastomers specifically designed for medical devices and device components.
Dow Corning vouches its LSRs to contain no peroxides, peroxide by-products, chlorophenyls or PCBs; no organic plasticisers, phthalates or latex additives; and are FDA food grade compliant, meeting selected biocompatibility standards and in accordance with ISO 9001 standards and certified U.S. Pharmacopeia Class VI.
Furthermore, the LSR materials, which are pumpable thermoset silicone elastomers, are ideal for liquid injection moulding to design intricate and closetolerance parts. Each QP1 series elastomer is supplied in a two part kit (Part A and Part B) and the series offers a range of Shore A hardness from 20-75.
Displaying its latest wares at the K2019 show in Germany will be Munichbased chemical group Wacker. Its Silpuran 6760/50 is biocompatible and, unlike standard silicones, has a significantly smoother surface. That makes the product ideal for manufacturing medical equipment such as syringes or metering pumps.
It will also be presenting its Elastosil LR 5040 product series, which even without post-cure, shows mechanical properties and meets strict regulatory requirements for sensitive applications in the babycare, food and medical technology sectors. Therefore, post-curing is obsolete for articles made from this LSR.
Accelerating automotive sector fuels LSR demand
The automotive industry is forecast to chalk up nearly US$1.5 billion by 2026, Reports and Data said, owing to LSR's features like light weight, temperature resistance, water repellent, and high tear strength. In the areas of applications, the sealing, coatings, and gaskets segments show signs of cornering 21% of the market by 2026, driven by continued expansion in the automotive industry, which demands properties like durability and corrosion resistance.
New products are being rolled out by key market players like New York-headquartered Momentive Performance Materials at the Germany-held K2019 in October.
Among the new silicone solutions that will be presented is a complete portfolio of Silopren LSR and other silicone elastomer solutions. The new self-bonding Silopren LSR 27×9 family, according to Momentive, addresses the rising demands for hardsoft designs, helps to achieve the bonding between silicone and thermoplastics, reduces assembly steps and meets various complex design requirements.
Additionally, it is showcasing its other specialty silanes including the Tospearl 120 FL spherical beads that can provide thermal stability and low surface energy properties, making them candidates to consider for use in BOPP films where slip and antiblock properties are required.
Used primarily with PC and acrylic resins, Momentive´s TSR 9000 spherical silicone beads are a versatile additive that can help improve optical diffusion of light. Additional benefits include heat stability and a low refractive index.
Momentive is also debuting a two-component moulding cell to manufacture an innovative 'butterfly' smartphone-holder prototype. This cell will overmould a PC from Covestro in a second shot with the new Silopren LSR 2759 to produce an in-car smartphone-holder, having primer-less adhesion between the PC and silicone, and ready for attachment to a car´s ventilation flap. The design, set up and implementation will be provided by Elmet, which also built the two-shot mould, automation and LSR dosing system TOP 5000 P. It will be implemented on a two-component injection moulding SmartPower 120 machine and robot from Germany's Wittmann-Battenfeld.
Meanwhile, Wacker's Elastosil LR 3675 product line was developed for use in automotive technology. Its special formulation forms a strong bond with a hard component. After curing, it exhibits elastic extension recovery and good mechanical properties even without post-curing. This allows manufacturers to eliminate the time-consuming, energy-intensive step from their processes. Areas of application include connector housings with radial seals applied by injection moulding and single-wire seals.
For other applications
In a world first, Wacker will present its Nexipal silicone laminate that comprises several ultrathin precision silicone films coated with electrically conductive material prior to lamination. The actuator creates movement, as soon as electrical voltage is applied. The laminates can also be used as a sensor to measure mechanical deformation electrically. Tablets equipped with Nexipal create vibrations and haptics simulating the shape of keys on touch control panels, for example, in automotive applications.
Wacker will also be presenting a new flame-retardant solid silicone rubber for the rail industry at K2019. Wacker's existing Elastosil R 771 meets the fire-safety codes applicable for all rolling stock in the European Union since 2018. The new solid silicone enables manufacturers to produce rolling-stock components compliant with the R1 requirement set of the European fire-safety standard EN 45545-2. Because silicones are inherently fire-resistant and generate no toxic soot when there is a fire, they are also suitable for applications in public buildings. This property called "smoke toxicity" is increasingly gaining in importance, and silicones can deliver maximum safety in this respect.
In terms of sustainability, Wacker says its low volatile-LSR initiative is setting standards around the world. It has managed to slash the content of volatile Dx siloxanes in its LSR by at least 90%. By upgrading the LSR portfolio in this way, the company says it is enabling manufacturers of silicone parts to meet regulatory requirements as well as industry and customer needs more readily and reliably than ever before.
In many applications, manufacturers will have the option to shorten the post-curing times and thus to reduce emissions and to free up scope for energy and cost savings. And, in some cases, they can actually dispense with post-curing altogether.