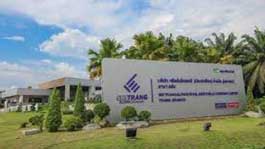 Vizient, a US healthcare performance improvement company, and Sri Trang Gloves, a Thailand-based global glove manufacturer, have agreed to improve supply of chemo-rated nitrile exam gloves as part of the Vizient Novaplus Enhanced Supply programme. The agreement is expected to increase supply assurance for this critical component of personal protective equipment required to safely deliver patient care.
Related: Sri Trang Gloves eyes rising gloves demand in 2021
Suppliers are required to maintain certain levels of onshore inventory under the Novaplus Enhanced Supply program in order to mitigate supply disruptions and demand surges. The program also improves production transparency and demand predictability, which helps to drive production and supply resiliency.
Vizient members will be able to commit to a monthly purchasing volume for nitrile gloves at any level as part of the arrangement with Sri Trang, and Sri Trang will keep a 90-day onshore supply particularly for that provider organization.
Sri Trang, founded in 1987, operates in all sectors of the natural rubber industry, from rubber plantations to rubber processing to glove production. Sri Trang currently operates 10 glove manufacturing facilities across three campuses in Thailand, producing 35 billion disposable glove pieces per year and exporting to more than 160 countries worldwide.
Sri Trang had previously announced its plan to establish production in the US. The proposed 100-plus acre campus will serve as a North American hub for Sri Trang, and will include a nitrile glove manufacturing facility, distribution centre and warehouse, and administrative complex. After the first full year of production, potential US production is expected to reach 2.5 billion nitrile gloves/year. The facility will support Sri Trang's existing operation in Tampa, Florida, known as Sri Trang USA, as well as their east coast distribution centres.