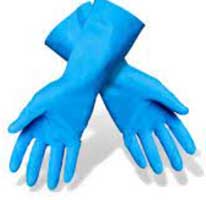 According to the US. Customs and Border Protection (CBP), disposable gloves produced by Supermax Corporation Bhd.'s wholly-owned subsidiaries, Maxter Glove Manufacturing Sdn. Bhd., Maxwell Glove Manufacturing Bhd., and Supermax Glove Manufacturing will be withheld at all US ports of entry starting October 21.
In a statement published in the CBP website, the issued Withhold Release Order (WRO) against Supermax Corporation Bhd. and its subsidiaries is based on information that indicates "their use of forced labour in manufacturing operations". CBP identified ten of the International Labour Organisation's indicators of forced labour during its investigation.
Troy Miller, CBP Acting Commissioner also reiterated the Federal statute 19 U.S.C. 1307, which "prohibits the importation of merchandise produced, wholly or in part, by convict labour, forced labour, and/or indentured labour, including forced or indentured child labour." It is for this reason that CBP said it is seizing shipments of goods suspected of being imported in violation of this statute. Importers of detained shipments have the opportunity to export their shipments or demonstrate that the merchandise was not produced with forced labour.
CBP Office of Trade Executive Assistant Commissioner AnnMarie R. Highsmith, said that "Until Supermax and its subsidiaries can prove their manufacturing processes are free of forced labour, their goods are not welcome here."