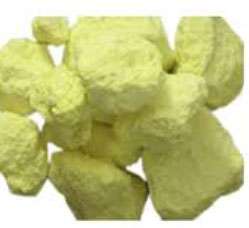 Japanese supplier of sulphur products for the rubber/tyre industry Tsurumi Chemical Co says that it will acquire the insoluble sulphur business from Nippon Kanryu Industry Co, with effect from December 2022. Terms were not disclosed.
Tsurumi Chemical will operate the business (product brand names: Seimi OT and Seimi Sulphur) and its manufacturing plant in Kitakyushu, Fukuoka Prefecture, Japan from December. This insoluble sulphur is about 60% insoluble content at less price than 90% insoluble Sulphur, adds the firm.
Tsurumi Chemical has been manufacturing grinded sulphur for the tyre industry since 1944 and is the largest grinded sulphur manufacturer in Japan.
With the addition of the insoluble sulphur business, Tsurumi says it will be able to offer both grades of grinded powdered sulphur (soluble sulphur) and insoluble sulphur for tyre and rubber companies in Japan and in Asia.
The global demand for insoluble sulphur for rubber is expected to increase in the future, therefore Tsurumi Chemical decided to purchase this business in order to meet a wide range of needs in the tyre and rubber industries expecting to create synergies by adding this business to its portfolio.
Kato Sansho Co., one of the largest rubber materials distributors in Japan, is the parent company of Tsurumi Chemical that expects to expand its domestic and overseas sales of insoluble sulphur through the sales network of Kato Sansho through its sales offices in China, Thailand, Indonesia, Malaysia, Vietnam, US and Mexico.