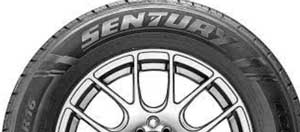 China's Qingdao Sentury Tire plans to invest EUR523 million to construct a car and light truck radial tyre plant in Galicia, northwest Spain to cater to European demand. The decision to build the plant was approved at a meeting of the company's Board of Directors in December 2021. Sentury will set up a 100%-owned subsidiary, Sentury Tire (Spain) Co. Ltd, through its Hong Kong-based trading company to set up the plant. 
It will be the Chinese car tyre maker's third production facility worldwide and will increase output by almost 50%.
The project will have a capacity of 12 million tyres upon commissioning in late 2025, a big jump from the 22 million tyres it is currently making a year, adds Sentury.
The new plant is expected to rake in yearly profit of EUR114.6 million and revenue of EUR504 million, the company said. Based on these figures, it will take at least seven years to pay back the original investment.
The plant will make a number of products including the radial tyres used in high-performance cars and lightweight trucks, the firm said. The first phase should be finished by the end of 2024 with a yearly output of 6 million tyres.
Sentury runs two other production facilities in its home base of Qingdao and in Rayong, Thailand. It focuses on high performance and large-sized radial tyres, which refers to the treadmarks running at 90 degrees to the direction of travel.