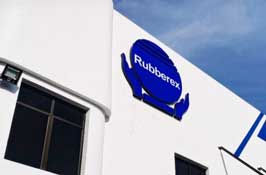 Malaysian glove maker Rubberex Corporation (M) Bhd (RCB) is acquiring Reszon Diagnostics International Sdn Bhd (RDI) for RM180 million. It is acquiring 500,000 shares in RDI, which will be satisfied via a combination of cash and shares of RCB, subjected to an annual profit guarantee of RM50 million for each of the financial years 2022 and 2023.
Subsequent to the acquisition, RCB intends to diversify into the healthcare sector and related businesses and proposes to change its name to Hextar Healthcare Bhd. The proposals are subject to relevant regulatory and shareholder approvals. RCB says the acquisition and diversification exercises seem timely coming off the pandemic years which had hugely benefited both the glove and healthcare industries.
RCB Executive Director Goh Hsu-Ming said the ocmpany's progression into the healthcare sector, specifically in the manufacture of medical devices such as test kits, is complementary to its existing glove business.
"We are able to offer a wider range of products to the market and provide an alternative income-generating source besides personal protective equipment," he said.
RCB's sole largest shareholder, Datuk Eddie Ong Choo Meng, is also supportive of this venture and believes that the latest investment would contribute positively to the future growth of the company.
RDI director and founder Law Eng Lim is also enthusiastic on the prospects of the healthcare industry. "We believe that the increase in demand for such healthcare products will bolster competitiveness and strengthen our position in the medical test kits scene as consumers' interest in home-based testing will sustain and drive the market to new heights," he said.
The inter-conditional proposals are expected to be completed by the second half of 2022. RCB posted a net profit of RM2.6 million on the back of RM52.6 million in revenue for the first quarter (Q1) ended March 31st, 2022 (FY22).
Net profit shrunk by 72% from RM9.3 million previously, which it attributed to lower sales volumes, slower incoming orders and lower capacity utilisation in Q1 FY22, especially since there is an oversupply of gloves in the market.