According to the ANRPC (Association of Natural Rubber Producing Countries) Rubber Market Intelligence Report ((Volume 2, No 18), published for the second half of September (16-31 Sept 2021), the Evergrande financial crisis and power outages in China have contributed to a dramatic drop in rubber prices from the middle to later weeks of September.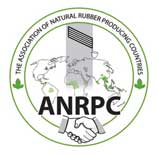 China has remained a global industrial powerhouse, according to the report, and these occurrences have triggered panic selling in global markets and speculative activity.
In the case of Evergrande, investors were concerned that if the company's estimated liabilities of US$305 billion were not stabilised, it may trigger broader problems in China's property sector as well as the country's financial system, with potential worldwide ramifications. In response to the Evergrande Crisis, NR markets showed a crash in global shares and a downturn in commodities. Furthermore, a number of events occurred between September 22 and September 30 that had the potential to undermine market mood, the report said.
The country's industrial production has been harmed by a severe shortage of electric power, which has also left millions of homes in north-east China in the dark and disrupted water supplies.
According to ANRPC estimates, the country's power shortfall has impacted 44% of industrial activity, potentially lowering annualised GDP growth by one percentage point in the third quarter (July-September) and two percentage points in the fourth quarter (October-December). The group has slashed its 2021 GDP growth forecast for China to 7.8% from its earlier forecast of 8.2%.
China has had to curtail electric power to its energy-hungry enterprises due to a severe lack of coal and a sharp rise in local thermal coal prices. According to reports, China's strategy of tightening safety procedures in Chinese coal mines, followed by increased safety checks, has hampered coal mining operations and reduced coal output below last year's level. Exacerbating the problem, China's trade disputes with Australia have stymied simple access to Australian coal. Coal prices have risen by 80% over the previous year due to a supply shortage and pent-up demand following COVID.
In recent months, China's nitrile latex production capacity has significantly expanded. This is said to have reduced demand for natural rubber latex in China, particularly in the glove manufacturing industry. NR latex suppliers have shifted to SCR WF (Standard Chinese Rubber Whole Fresh), which is traded on the Shanghai Futures Exchange, due to lower demand. As a result, the amount of deliverable inventory housed in SHFE-designated warehouses increased. Also, NR prices made a sharp recovery from around 22 September and sustained the momentum through the end of the month, ANRPC said.
Similarly, Chinese rubber goods makers were more active in acquiring NR in the last few days of September in preparation for the extended Golden Week holiday, which took place from October 1 to 7. The strong pre-holiday demand in China boosted NR markets.
At the end of the day, China's NR consumption will stay robust. Its NR consumption is 507,000 tonnes and 500,000 tonnes in August and September, respectively. Moreover, with the power supply crisis anticipated to ease in the fourth quarter (October-December), resumption of manufacturing activities will continue to boost NR consumption. China is expected to consume 1.490 million tonnes of NR in the fourth quarter (Oct-Dec). Furthermore, to cater to the demand from manufacturing sector, China is anticipated to import 1.267 million tonnes of NR in the fourth quarter, making the total import during the year at 4.920 million tonnes.
In the meantime, other short-term events affecting the Asian rubber market include an expected increase in global NR supply in October and November compared to previous months in most of the major producing countries due to favourable season and the removal of COVID19-related restrictions in most of the major producing countries.
Except for Vietnam, the important rubber-growing regions in major producing countries have nearly returned to normal, allowing farm operations, rubber processing, transportation, and trading to resume without hindrance. However, migrant worker cross-border movements in Thailand and Malaysia may continue to obstruct farm operations and processing until the respective governments open their borders to foreign labour.
Thailand, Indonesia, Vietnam, China, India, Malaysia, Myanmar, and Cambodia in October and November, representing 86% of the global supply of NR, are expected to produce 136,000 tonnes more quantity of NR during October compared to September (September: 1.124 million tonnes, October: 1.260 million tonnes, November: 1.300 million tonnes), ANRPC reported.