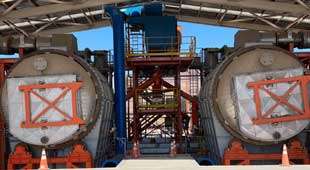 Japan's Mitsui & Co. and Canadian tyre supplier Kal Tire have reached basic agreement on the joint establishment of a recycling business for mining tyres. The business will recycle mining tyres using thermal conversion technology to recycle scrap tyres currently stockpiled at mining sites into carbon black, oil, and steel. The carbon black can be used as a raw material for tyres and industrial rubber products, while the oil could be sold for various use such as refining processes, and the steel can be sold to scrap metal foundries.
Kal Tire is involved in the mining tyre service and supply, servicing more than 150 mine sites across five continents. Mitsui and Kal Tire will collaborate on the commercialisation of a recycling plant that is currently being operated by Kal Tire in Chile, aiming to start its commercial operation by the beginning of 2023.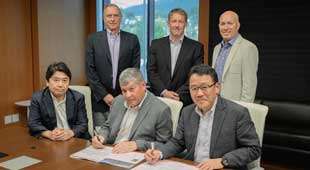 Furthermore, Mitsui and Kal Tire plan to expand the mining tyre recycling business globally and aim to establish operations also in mining regions including North America, South America, Australia, and Africa.
Mitsui has actively participated in the mining business since the 1960s and has contributed to maintain the stable supply of metal resources in Japan and other parts of the world.
Through this project, Mitsui says it aims to contribute to providing solutions to tackle environmental and safety issues in mines, as well as to the realisation of a circular economy in the mining and tyre industries.
Kal Tire owns and operates six OTR retreading facilities located in Canada, the UK, West Africa, Chile and Mexico and employs more than 6,500 staff.