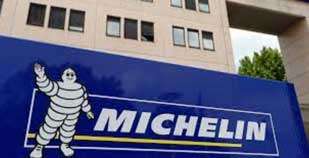 French tyre maker Michelin has announced a CAD$300 million investment into its Canadian operations to accelerate sustainable mobility and the installation of new technologies and equipment in Michelin's three Nova Scotia production facilities. This includes manufacturing tyres for the growing electric vehicle (EV) segment; larger rim size tyres for passenger and light truck vehicles; as well as improved fuel efficiency for commercial trucks. In addition, the electrification of key parts of the manufacturing process will reduce carbon emissions at the plants.
"Michelin is committed to developing the mobility of goods and people and doing so in a cleaner and more sustainable way," said Alexis Garcin, President/CEO of Michelin North America, Inc. "With these investments, we will do exactly that: continue to add capacity in the most strategic segments of the tyre market to support the transition to electric vehicles and to energy efficient freight transportation, while further reducing the environmental footprint of our products and our plants."
A key part of the multi-year plan is the CAD$140 million expansion of Michelin's Bridgewater plant, which will add more than 70 new positions.
"We're excited to continue to enhance and grow our operations in Canada," said Andrew Mutch, president of Michelin North America (Canada) Inc. "We have a wonderful history of manufacturing tires here for more than 50 years, and I'm thrilled we can strengthen the competitiveness of our factories for our current and future workforce."
This is the latest investment in recent years to help Michelin better serve its customers. In 2020, the company announced a US$$175 million investment in its South Carolina production facilities.