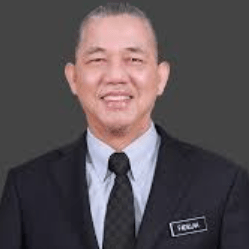 Malaysia's rubber exports have taken a beating over the past five years with the value having dropped to RM35 billion in 2022 compared with RM71 billion in 2021, according to the country's Deputy Prime Minister and Minister of Plantation and Commodities Datuk Seri Fadillah Yusof.
He said the rubber industry contributed 0.9% to the country's Gross Domestic Product (GDP) last year.
"Cup-lump production fell 16.6% and latex dropped 52.7% in the five years from 2017 to 2022," he added, furthering that natural rubber imports declined 1.3% in 2022.
"Last year, Malaysia imported a total of 286,943 tonnes of latex worth RM2.72 billion," he added.
Meanwhile, Malaysia saw a 3.6% fall in natural rubber (NR) production to 29,451 tonnes month-on-month (m-o-m) in January 2023 from 30,556 tonnes in December 2022, said the Department of Statistics Malaysia (DoSM).
In its monthly rubber statistics released, DoSM said NR production shrank 39.3% in January 2023 from 48,546 tonnes compared with the same month last year.
It said 84% of NR production in January 2023 was contributed by smallholders with the remaining 15.8% from the estate sector.
It added that total NR stocks slipped 3.4% to 194,553 tonnes in January 2023 versus 201,360 tonnes in December 2022.
The department said that rubber processors factories contributed 90% of the stocks, followed by rubber consumers factory (9.2%) and rubber estates (0.1%).
On NR exports, DoSM said that declined 16.3% to 40,867 tonnes in January 2023 from 48,797 tonnes in December 2022.
"China remained as the main destination for NR exports, which accounted for 41% of total exports in January 2023, followed by Turkey (5.4%), Germany (5%), the US (3.6%) and Brazil (2.7%)," it said.