As the largest producer of gloves in the world, with a market share of 65% of global demand, Malaysia will continue to lead in innovative production of medical examination and surgical gloves, according to the Malaysian Rubber Glove Manufacturers Association (MARGMA). This is even though demand has dropped given the easing of the pandemic situation last year.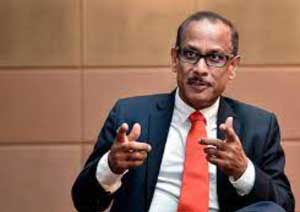 The association's President Dr S. Supramaniam said the country produces about 259 billion pieces of gloves and supplies to 195 countries globally. The country is followed by China (20%), Thailand (10%) and Indonesia (3%), accounting for the rest of the global production.
He added that the glove industry in Malaysia reached a high note in 2021, contributing RM54.81 billion, or 3.78%, to Malaysia's gross domestic product (GDP) due to the exceptional surge in demand and average selling price (ASP) as a result of the Covid-19 pandemic.
"Upon equilibrium, demand and ASP have normalised to pre-pandemic levels. Hence, this year we expect the rubber glove industry export value to be around RM23 billion, or about 1.2% of 2022's GDP," he said in a statement at the 10th International Rubber Glove Conference and Exhibition (IRGCE), which was held from 6 to 8 September 2022.
Minister of Plantation Industries and Commodities Datuk Zuraida Kamaruddin also stated that Malaysian exports of rubber gloves were high during the epidemic, demand has since declined.
"In spite of that, many countries invited Malaysian glove manufacturers to open factories in their countries because they believe people still need rubber gloves in view of the new trend that people are more hygiene-conscious," she said after she opened the IRGCE exhibition.
Meanwhile, Supramaniam s said global demand for rubber gloves is expected at around 399 billion pieces in 2022 with year-on-year annual growth expected at 10 to 12%.
"Malaysian producers currently have the capabilities to produce at an advanced speed of between 42,000 to 45,000 million pieces of gloves per hour from a low of 3,000 pieces per hour, 12 years ago."
He continued, "Back in 2008, it required 9.7 workers/1 million gloves/month. However, due to investments into continuous automation, we expect by 2024, to hit 1.5 workers/1 million gloves/month," he added.
Supramaniam said MARGMA believes natural rubber gloves are poised to make a comeback once buyers' mind-set and concerns are appropriately addressed.
"Alternative synthetics and natural rubber gloves will see wider consumer acceptance. Plus, the industry is also advancing in the areas of the recycling economy with new raw materials, additives and substances that are environmentally friendly and biodegradable," he concluded.