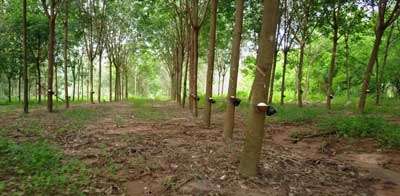 Malaysian palm oil and rubber smallholders recently filed a petition to the European Union (EU) to protest against a new law preventing imports into the bloc of commodities linked to deforestation risks. More than 500 smallholders in the country signed the petition.
In December last year, the EU agreed on a deforestation law that requires companies to produce a due diligence statement showing when and where their commodities were produced and provide "verifiable" information that they were not grown on land deforested after 2020, or risk hefty fines.
"The regulation's unilateral and unrealistic demands on traceability and geolocation will prevent small farmers from accessing the European market," a group of six smallholder associations said in a joint statement.
Recently, Malaysia's Commodities Ministry says it plans to spend RM10 million ringgit in 2023 to counter what it terms is an anti-palm oil campaign, and is seeking an additional RM10 million.
The EU rule places the burden on smallholders and threatens their livelihoods, the groups said.
They said they were concerned about the potential labelling of Malaysia as a high-risk country for deforestation in the regulation.
Ambassador of the EU Delegation to Malaysia Michalis Rokas said he had met the smallholder representatives and would convey their concerns to EU headquarters.
"Malaysia has already in place systems to ensure non-deforestation and traceability, so we do not expect any extra costs for smallholders," he said in a statement on Twitter.
Deforestation is responsible for about 10% of global greenhouse gas emissions that drive climate change, it has been stated.