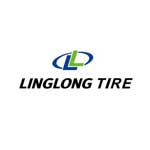 Chinese tyre manufacturer Shandong Linglong Tire (Linglong) has decided to build its fifth tyre plant at Changchun Automobile Economic & Technological Development Zonein Jilin province, which houses a range of automakers including FAW-Volkswagen and FAW Jiefang.
Linglong plans to invest about US$678.6 million into the 600,000-sqm plant; its capacity will comprise 12 million passenger car tyres, 2 million truck/bus tyres and 200,000 retread truck/bus tyres annually when fully operational in 2025. The company expects the plant to generate US$47.9 million annual net profit on some US$614.8 million revenue at that time.
Linglong has also revamped its "5+3" strategy into "6+6" – it intends to set up six Chinese plants and six overseas by the end of 2030. The company is aiming to shape itself into a top five tyre maker globally with annual sales of 160 million unit tyres or US$11 billion by 2030, evenly split between domestic and foreign markets.