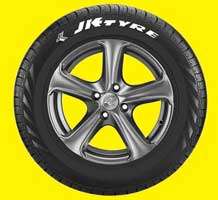 Having recently received an investment of US$30 million from the International Finance Corporation (IFC), Indian tyre maker JK Tyre and Industries Limited is on an expansion drive. It expects to invest part of this into the manufacturing capacity of its brownfield plants near Gwalior in Madhya Pradesh and Haridwar in Uttarakhand. With the increase in manufacturing capability, the company expects to produce 35 million tyres by 2025, from its current capacity of 32 million tyres.
The investment will also be used to introduce state-of-the-art, resource-efficient technologies within JK Tyre's commercial and passenger car radial tyre production to enhance product safety and service life. Following the investment, IFC will hold a 5.6% stake in the tyre company through the issue of compulsorily convertible debentures on a preferential basis.
The tyre maker aims to enhance the sustainable use of energy and natural resources, in addition to implementing robust ESG practices. The investment will be used to support JK Tyre's low-carbon strategy and to strengthen its ESG frameworks further and will also aid in the reduction of greenhouse gas emissions.
According to Raghupati Singhania, Chairman/Managing Director of JK Tyre, this investment will be utilised for the expansion of projects, which are not only growth-oriented but are also committed to promote sustainable development and enhancing societal value creation."
"Innovation and technology are at the core of each of our products, which keeps us ahead of the curve to meet the needs of our customers," he added.
Wendy Werner, India Country Head at IFC said, "Our partnership with JK Tyre & Industries will drive their capacity expansion and scaled manufacturing of energy-efficient tyres through resource-efficient tech, low-carbon solutions, and circularity. By signalling a long-term view of the industry, IFC aims to catalyse further investments and market competitiveness, and in so doing, contribute to India's goals to become both self-reliant in domestic manufacturing and a global manufacturing hub. We are unlocking the potential of India's manufacturing sector to drive job creation and sustainable growth."
JK Tyre has a total of 12 manufacturing plants, with nine in India and three in Mexico.