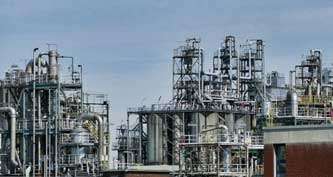 Indian Oil Corp (IOCL) has said that it plans to build a 60 kilotonne-per-annum (ktpa) polybutadiene rubber (PBR) plant at its existing naphtha cracker complex in Panipat, north of Delhi. IOCL is said to be investing around US$190 million in the new facility.
Set for operation by 2025, the plant will use technology provided by the Goodyear Tire & Rubber Co. The company has informed that it will source the feedstock butadiene for the production of PBR from the 138 ktpa butadiene extraction unit (BDEU) at the Panipat complex.
IOCL adds that the decision to build the new plant was made in view of the present deficit in PBR production in India and the steadily growing demand.
The demand-supply deficit is expected to grow considerably in the future. The tyre industry consumes more than 80% of PBR in India, with the remaining 20% going to industries such as footwear and conveyor belts.