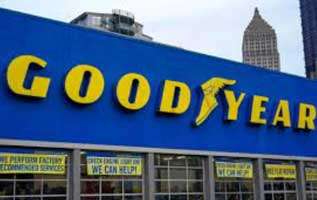 A Goodyear Tire & Rubber Co plant in Mexico is under investigation for alleged labour rights abuses in the latest "rapid response" probe under North American trade rules.
The complaint from the US Trade Representative's office (USTR) comes after independent Mexican union La Liga petitioned the US government to open a case, arguing Goodyear employees in the central state of San Luis Potosi were offered fewer benefits than available to other workers in the rubber sector in Mexico.
Since the US-Mexico-Canada agreement on trade, known as the USMCA, took effect in 2020, USTR has launched a number of labour rights complaints against automotive facilities in Mexico, including cases that have paved the way for new unions to secure better pay and benefits.
Goodyear workers in San Luis Potosi voted this month to reject their union contract, dealing a blow to the Confederation of Mexican Workers (CTM), one of Mexico's biggest labour organisations.
The union had faced accusations from Mexican labour authorities of having initially attempted to meddle in the process by stealing ballots.
Thea Lee, deputy undersecretary for international affairs at the US Labour Department, in a statement called on Goodyear to treat workers fairly.
Goodyear said the plant's employee attrition is low and wages are competitive. The tyre maker added it will work with US and Mexican authorities to ensure workers can freely choose their union.