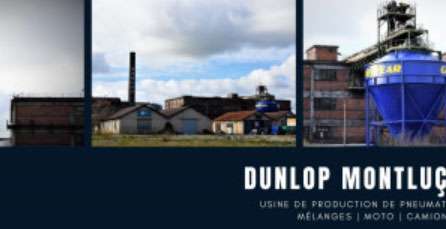 US tyre maker Goodyear is planning to move light-truck tyre production out of its Montlucons factory and convert capacity at that plant solely to motorcycle tyres with an investment of EUR16 million. It also said Goodyear France S.A. has opened a consultation process with "relevant employee representative bodies."
This comes after Goodyear notified workers at the Cooper Tire & Rubber Europe plant in Melksham, England, that it intends to phase out production of motorcycle and racing tyres at the UK plant by year-end 2023.
The company said it does not anticipate any permanent staff reduction in Montlucon. The 102-year old plant in Central France currently employs 700 people. Goodyear's intent is to provide training for all employees who would be redeployed to an equivalent or similar position and to support them in their transition.
Subject to the consultation process with the workforce, Goodyear said it expects to be "substantially complete" with these plans by the beginning of 2024.
Pierre-Jean Eraud, president of Goodyear France, said the project "represents a unique opportunity for the Goodyear site in Montlucon, which will become the company's European reference in a high-value segment driven by strong demand.
"This investment project confirms Goodyear's commitment to remain established in France by investing in the modernisation of its sites in Amiens, Riom and now in Montlucon, despite the challenging and rapidly changing business environment."
Motorcycle tyre production at the plant is focused on the Dunlop brand. Goodyear did not say where it would move the Montlucon plant's light truck tyre production capacity. The company has four plants in Europe that have LT tyre capacity, and the firm's other plant in France, in Amiens, is focused on passenger tyre production.