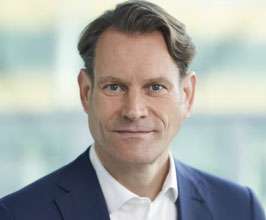 German tech firm Continental AG has said that it will withdraw from the Russian market "in a controlled manner" amid the challenging conditions experienced by the firm in 2022. CEO Nikolai Setzer also said the company is selling its operations in Russia including its tyre factory in Kaluga, adding the company is in "advanced stages of the sale".
Continental suspended production at its Kaluga plant after Russia began its invasion of Ukraine in February last year. It also stopped imports and exports from the country, but later said it had temporarily resumed operations to protect local workers from prosecution.
Setzer's remarks come after the company reported its earnings, where Continental declared consolidated sales of EUR39.4 billion, 16.7% higher than the previous year.
In addition, the automotive industry supplier says that it expects the global passenger cars and light commercial vehicles output to grow by between 2% and 4% in 2023.
Meanwhile, the German firm also impaired assets worth some EUR87 million from its Russia operations, as a result of the sanctions.
"2022 was particularly challenging for us. The war against Ukraine drove up the prices for raw materials, semi-finished products, energy and logistics," Setzer said.