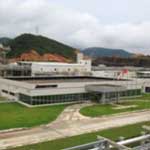 Bridgestone Corporation has planned to sell Bridgestone (Huizhou) Synthetic Rubber Co, Ltd, (BSRC) its subsidiary in China manufacturing synthetic rubber for passenger car tyres, to Taiwan-headquartered LCY Chemical Corporation, a company which operates materials and chemicals business on global basis. Its sale value is not disclosed. Bridgestone said that all shares of stock are scheduled to be sold to LCY before Dec 14, 2021.
The decision was part of its move to "rebuilding earning power based on Mid Term Business Plan (2021-2023), announced in February. Bridgestone stated that it is aiming to evolve to a sustainable solutions company, which enhances business portfolio management capable of adapting to changes and provides social value and customer value continuously.
BSRC has sales amounting to CNY 399 million and 113 employees as of 2020 December. Its manufacturing plant is located in Huizhou, Guangdong Province.