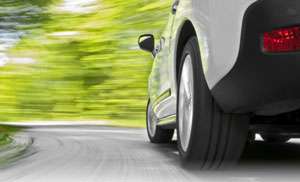 Japanese chemical firm Asahi Kasei says it will begin the sale of Tufdene S-SBR (solution-polymerised styrene-butadiene rubber) and Asadene BR (butadiene rubber) made using the mass-balance method at Asahi Kasei Synthetic Rubber Singapore Pte. Ltd. and the Synthetic Rubber Plant of Asahi Kasei's Kawasaki Works in November 2022. The sale will be based on the ISCC PLUS2 certification for S-SBR and BR acquired by Asahi Kasei's Synthetic Rubber Division in October 2022.
Asahi Kasei says its grades of S-SBR are optimal for eco-friendly tyres with fuel efficiency and wear resistance characteristics. In order to further contribute to reduced CO2 emissions, Asahi Kasei will manufacture and sell S-SBR made using the mass-balance method with raw material derived from biomass and plastic waste along with other raw material.
There is also growing demand for reduced environmental burden in various other applications, including requests to decarbonise. For these applications, Asahi Kasei will similarly manufacture and sell BR made using the mass-balance method.
In the case of a mixture of sustainable raw materials and fossil fuel-derived raw materials in the production process, the portion of sustainable product produced is assigned to certain products based on ISCC PLUS System Documents and its recognised management methods.