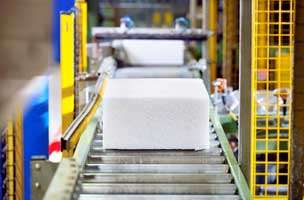 Synthetic rubber producer Arlanxeo, which is wholly owned by state-owned energy firm Aramco, has announced the planned construction of a world-class rubber facility in Jubail, Saudi Arabia. The 140 kiloton-per-annum (ktpa) plant will produce two high performance elastomers: Ultra High cis Polybutadiene (NdBR) and Lithium Butadiene Rubber (LiBR). The planned construction follows the final investment decision by Aramco and TotalEnergies to build a world scale petrochemical facility in Saudi Arabia (the Amiral complex).
Engineering, procurement, and construction contracts are scheduled to be awarded in the second half of 2023, with construction expected to commence in 2024, followed by commercial operations in 2027.
NdBR is predominately used in high performance tyres, particularly in the tread area, due to its proven ability to improve fuel economy, influence grip and increase tire durability. NdBR is part of Arlanxeo's sustainability drive. LiBR is mainly used for plastic modification applications to improve the impact resistance of products such as those used in the food packaging and household appliances industry.
Olivier Thorel, Chairman of Arlanxeo's Shareholders' Committee and Senior Vice President of Chemicals at Aramco, said: "The planned construction of a 140 ktpa rubber plant in Saudi Arabia, integrated within Satorp's butadiene facility, underscores ARLANXEO's drive to grow in a competitive market. With ARLANXEO's unparalleled expertise in developing, producing and marketing high-performance synthetic rubbers, the strategic rationale for the Project is clear and compelling."
CEO Arlanxeo, Donald Chen, said: "Arlanxeo is delighted to announce the planned expansion of its asset base to Saudi Arabia. The project is an important part of our growth plans and is expected to reinforce Arlanxeo's leadership position in high performance rubbers. This is the start of an exciting chapter for Arlanxeo and our employees, and we look forward to supplying our customers with reliable rubber from a world-class and highly competitive asset."
Arlanxeo develops, produces and markets high-performance rubbers with a presence at more than 12 production sites in 9 countries and 7 innovation centres around the world. Its products are used in a wide range of applications: from the automotive and tyre industries to the electrical, construction, and oil and gas industries.