In view of the recent developments and release of the latest outlook by International Monetary Fund (IMF), Malaysia-based Association of Natural Rubber Producing Countries (ANRPC) has updated its outlook of global natural rubber (NR) market for this year. Global production of NR is now projected to grow by 2.7% (0.1% higher than previously reported) reaching 14.916 million tonnes, while a contraction in global demand for NR by 0.4% going down to 14.912 million tonnes is expected.
During March 2023, global NR production fell 26.1% to 967,000 tonnes compared to the previous month, while global demand for NR is estimated to grow by 7.9% to 1.306 million tonnes during the same reference period.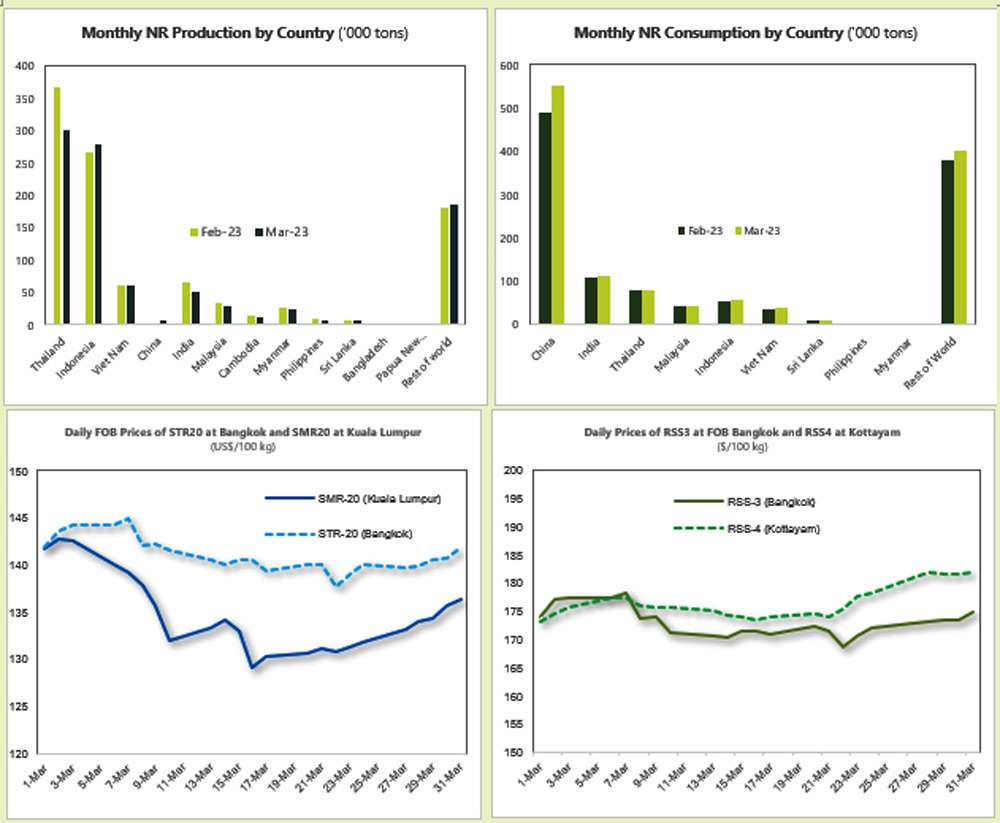 In spite of such positive market fundamentals in NR market, physical and futures market of NR were volatile attributed to a series of events in the international arena, such as the regional banking crisis in US and Swiss Bank, Credit Suisse, geopolitical tensions, bearish outlook in crude oil, continuous interest rate hike to beat inflation, and the strength of exporting currencies.
The latest trends of the global NR, including price movements in key physical markets, are shown below.