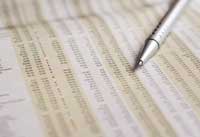 Leading rubber glove manufacturer Top Glove expects to make the listing on The Stock Exchange of Hong Kong (HKEX) in the next couple of months. Executive chairman Tan Sri Dr. Lim Wee Chai believes securing a listing in a bigger Asian market will enhance the manufacturer's investor reach and further diversify investor base.
Top Glove, already listed on the Malaysia and Singapore bourses, is currently in discussion with bankers to decide on the most suitable method to go for listing in Hong Kong. The HKEX is Asia's third largest stock exchange, after the Tokyo Stock Exchange (TSE) and the Shanghai Stock Exchange (SSE), and offers world-class trading security and business growth.
"Listing in Hong Kong is a good target and good direction, and going into a bigger market is good for Top Glove. As a global company, we need to expand into a bigger market, so the group is visible to the world market," said Lim. "We also want to create demand for our company shares by going into bigger markets. We always create value and demand for products and company shares."
Lim announced as much at a virtual press conference held earlier in conjunction with the announcement of Top Glove's fourth quarter and full-year financials: Top Glove reported that its fourth quarter net profit rose substantially to MYR1.29 billion (US$312 million) from MYR74.17 million (US$18 million) a year earlier; Top Glove also reported that cumulative FY20 net profit climbed substantially to MYR1.87 billion (US$453 million)while revenue was almost twice higher at MYR7.24 billion (US$1.75 billion).