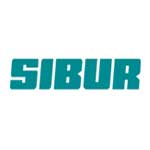 In a bid to reduce its rubber business, Russia's oil/gas firm Sibur is to sell to Russian oil company Tatneft its Togliatti-based petrochemical facilities. The assets include production facilities for various types of synthetic rubber used by Russian and global leading tyre manufacturers, for MTBE (high-octane fuel component), butadiene, isoprene, and other intermediates, as well as infrastructure of the industrial park accommodating a number of chemical and other technological companies.
The amount of the deal is not disclosed.
Under the deal, Sibur plans to sell and Tatneft plans to acquire certain production and other assets that are currently registered in the name of Sibur Togliatti and Togliattisintez legal entities.
For Tatneft, the acquisition is an opportunity to strengthen the vertical integration of its Kama Tyres business and increase its value. After the acquisition, Tatneft says it intends to further develop the assets in line with its gas and petrochemical strategy.
Sibur – with its focus on establishing and developing global scale production of basic polymers, high-potential medium-tonnage products and premium special chemicals – will continue to cooperate with the Togliatti-based companies as partners.
The deal is expected to be closed by the end of 2019, including all corporate procedures, antitrust approvals, and other statutory formalities.
Sibur has more than 26,000 employees and in 2018, reported revenue of US$9.1 billion. Over the past 10 years, Sibur has implemented a number of large-scale
investment projects worth more than 850 billion rubles. Each year, the company
spends no less than 70% of its EBITDA to finance the investment program, while
maintaining a balanced debt burden.
Tatneft operates in the republic of Tatarstan, the cities of Samara, Orenburg, Ulyanovsk Regions, the Nenets Autonomous District and the republic of Kalmykia. The company accounts for about 8% of oil production in Russia and over 80% of oil production in Tatarstan.