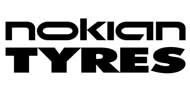 Finnish tyre manufacturer Nokian Tyres (Nokian) has just cut 41 jobs related to production, maintenance and testing at its passenger car tyre production plant in Nokian; the company will also carry out temporary layoffs during the remainder of the year and into the first three months of 2020 in response to a weak automotive market.
The layoffs follow Nokian's August decision to cut operational costs, which included organisational changes throughout its European sites, in anticipation of cost increases that would come with the opening of the Dayton factory in Tennessee, US. Otherwise, Nokian has invested in a new Spanish testing facility and plans to increase heavy tyres capacity at its Nokia facility.
According to Nokian, it will continue to develop the factory in Finland to ensure product quality and the company's competitiveness.However, operating profit, Nokian said, will include "significant additional" operating costs to support its growth targets outside Finland – in Russia, central Europe, and North America.
Currently, the company is working with the impacted workers to provide "personalised outplacement coaching and training," and is considering relocating some employees, to decrease the total amount of layoffs.