Also, download this story from the electronic issue here
The world needs rubber and the region's largest natural rubber producers, currently encumbered in price volatility and production deficiencies, are stretching their limits to deliver and to cater to the demand, says Angelica Buan in this report.
Global production and consumption of rubber continues to expand in view of the growing demand for tyres in the automobile & transportation industry, as well as non-tyre applications.
The Asia-Pacific region, the base for the world's largest natural rubber (NR) producers and consumers, continues to oil the global rubber market. The region accounts for 93% of the world NR production with Thailand being the largest producer followed by Indonesia, Vietnam and Malaysia.
In 2018, Asia Pacific's NR production reached 12.6 million tonnes, and consumption at 10.2 million tonnes, according to data from the International Rubber Study Group (IRSG) that also estimated global NR supply/ demand surplus/deficit at 107,000 tonnes.
Consumption-wise, Asia also accounts for the fastest growth in rubber consumption. According to a Freedonia report, Asia is projected to sweep nearly two-thirds of global demand this year. Indonesia, India, Vietnam, Thailand, and China will post strong gains in rubber consumption owing to rapid advances in manufacturing activity. Demand for rubber in the Americas and the Africa/ Middle East region will also go up, benefiting from growth in these regions' tyre industries.
Meanwhile, the region has also opened its gates to manufacturers based in North America and Europe who are either moving or expanding their production bases to leverage the region's edge in raw material supply, labour force availability, and lower operations cost.
Falling rubber prices ridging growth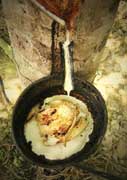 Time and again, volatile rubber prices, and supplydemand imbalances have been challenging for the rubber industry, globally. Based on the Association of Natural Rubber Producing Countries (ANRPC)'s natural rubber trends & statistics, the world production of NR fell 6.5% to 4.9 million tonnes during the first five months of 2019, year-to-year, while consumption was 5.79 million tonnes, up 0.9% from 5.38 million tonnes during the same period a year ago.
Thailand churns out 36% of the world's total rubber production, with Indonesia and Malaysia collectively producing 9.23 million tonnes during 2018, based on data from IRSG.
Accounting for about 70% of global NR output, the three Southeast Asian countries also make up the International Tripartite Rubber Council (ITRC), which was established in 2001 to frame and implement policy measures, and the International Rubber Consortium (IRCo). The latter was launched in 2004 to "ensure sustainable NR production, as well as implement mechanisms in achieving remunerative and fair NR prices for the well-being of NR smallholders".
These countries are also among the hardest hit of the price slump and dwindling market demand from import countries like China, which remains the world's largest rubber market and represents half of Asia's total market in 2019. The slowdown in demand has come in light of China's trade rift with the US, another major rubber market for rubber producers in the Asian region.
Following decline of NR prices in the global market, rubber tree growers are diversifying to other crops for profits. Reportedly, growers in North Barito, Central Kalimantan, in Indonesia, are banking on corn when NR starts becoming less lucrative. Malaysian growers are also shifting to other crops like cocoa to supplement dwindling income from NR.
Export cuts, more local use to shore up prices
This year in April, the ITRC started slashing NR rubber exports to stabilise the commodity's global price.
Indonesia reduced its exports by 98,160 tonnes over four months, and Malaysia and Thailand reduced theirs by 15,600 tonnes and 126,240 tonnes starting late May. The reductions were in line with the ITRC's sixth Agreed Export Tonnage Scheme (AETS), which aims for a combined reduction of rubber exports of 240,000 tonnes, to improve rubber prices.
Increasing domestic consumption of rubber in industrial applications, such as rubberised road, seismic bearings for bridges, fibre mats, and others, is also suggested to revitalise rubber production and prices.
For Thailand, its local construction industry can save the day. The Thai government is harnessing applications for road construction to expand the domestic market for NR. The Transport Ministry has proposed to use locally produced NR for transport projects, including road building and repairs and replacing dirt roads.
The agency plans to use 6,000 tonnes of NR for its 13 billion baht project to replace guard rails and traffic signs across the country.
Additionally, other segments can benefit from the local NR supply. The Thailand Board of Investments (BOI) has suggested utilising NR in the medical field, for medical and surgical gloves, sexual wellness products and other medical devices; and for automotive and aviation applications to also drum up demand.
The supply of rubberwood from unproductive plantations can also be used as a cheaper substitute for hardwoods.
Indonesia, which exports 85% of its rubber, is confronting a production obstacle. In the midst of falling rubber prices, rubber production of the world's secondlargest rubber producer is expected to decline this year by 15%, against 3.76 million tonnes the previous year due to a fungal disease called Pestalotiopsis. The latter has already affected 382,000 ha of rubber plantations in the country, especially in South and North Sumatra, Bangka Belitung as well as South, Central Kalimantan and West Kalimantan, IRCo reported.
Meanwhile, rubber plantations in Malaysia are also at risk of being afflicted with the leaf streak disease, IRCo forewarned.
Malaysia offsets loss with gloves, non-tyre products revenues
Malaysia, ranked sixth in the world for rubber production, after Vietnam, also suffered from a production slump, recording a 16.9% month-on-month decline in June this year, against 44,479 tonnes in May, according to the Malaysian Rubber Export Council (MREPC).
Among the reasons is the initiative to switch to palm oil production that has up to now impacted NR production. Malaysia has tussled against consequences in output of contracting plantation areas. By 2013, the total rubber planted area in Malaysia, pegged at 1.05 million ha, shrunk by 780,000 ha, or 43% from 1.83 million ha in 1990. It is because, rubber areas have been converted to other economic activities deemed more profitable like oil palm plantations.
On the other hand, the country's exports have performed well. Citing MREPC data, latex goods, which remain the largest contributor to Malaysian exports of rubber products, accounted for 81.5% of the total exports of rubber products in 2018.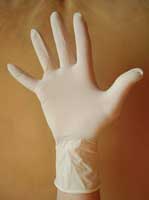 The country, the world's largest producer of latex gloves, catheters and latex threads, is cashing in on the market growth from these products.
Among its economy drivers, the rubber gloves industry is pining to achieve RM20 billion in revenue this year, and this bodes well for the NR sector.
Malaysia is the world's leading supplier of medical gloves (examination and surgical gloves), supplying more than 50% of the global demand, according to the MREPC. Malaysia's total export of rubber products worth RM23.7 billion last year, 80% of which contributed by rubber glove, according to the Malaysia Rubber Glove Manufacturers Association (MARGMA).
Unsustainable rubber production, a bigger monster to tackle
Rubber is a highly valued commodity in the global market. However, as demand picks up, the commodity is also driving up expansion of industrial scale and smallholder monoculture plantations, according to a study published in the Conservation Letters journal in 2015.
Southeast Asia, home to several biodiversity hotspots, has witnessed conversions or clearing of tracts of protected lands for rubber plantations and other cash crops like palm oil. The study estimated that about 4.3-8.5 million ha of additional rubber plantations are required to meet demand targets by 2024.
The practice, experts suggest, endangers biodiversity, at the same time perpetuates unsustainable practices in the rubber value chain.
Looking through a fine toothcomb on these issues is the multi-stakeholder Global Platform on Sustainable Natural Rubber (GPSNR) initiative, launched in March in Singapore. GPSNR was initiated by the CEOs of the World Business Council for Sustainable Development (WBCSD) Tyre Industry Project (TIP) in November 2017.
TIP members are committed to ensuring the sustainable production and supply of NR. As part of the GPSNR, members add on sustainable NR practices into their purchasing and/or operational activities.
The platform, whose members include major brand tyre companies and car manufacturers, such as Cooper, Michelin, Pirelli, Bridgestone, BMW Group, Ford Motor Company, General Motors, and others; rubber producers and processors and international NGOs, will address issues like land-grabbing and deforestation, protection of biodiversity and water resources, improvement of yields, and increasing supply chain transparency and traceability.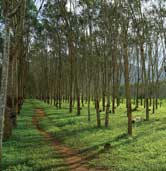 To further its sustainability agenda, GPSNR and IRSG recently sealed their partnership with a Memorandum of Understanding (MoU), to consolidate, develop and detail the cooperation between the two organisations. The organisations will focus on sustainability in the NR value chain, particularly in relation to socio-economic and environmental aspects attributed to the commodity's sustainable production and consumption.
Thus, the Asian rubber industry, along with its producers, growers and shareholders, is expected to ultimately benefit from this initiative.