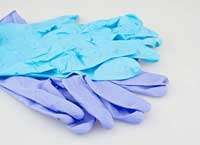 A raid carried out at Top Glove Sdn. Bhd.'s (Top Glove) Malaysian headquarters in Klang, just two days before the US Customs and Border Protection (CBP) issued a detention orderon imports from two Top Glove subsidiaries, found no trace of forced labour. However, the task forces found that Top Glove fell short of required standards in certain areas, to contain the spread of COVID-19– investigations found Top Glove had breached standard operating procedures (SOPs) set out under the recovery movement control order (RMCO) in Malaysia, such as lax social distancing at the workplace and crowded accommodation for its foreign workers.
According to Human Resources Minister M. Saravanan, Top Glove has been fined by the health ministry and given a notice of compliance by the housing and local government ministry. "No offences related to elements of forced labour were detected," he said, adding that the CBP detention order and allegations of forced labour could affect the "credibility and image" of Malaysia internationally and also foreign investor confidence.
Saravanan will nevertheless meet with Top Glove and other industry players under the Malaysian Rubber Glove Manufacturers Association to seek clarification on the matter.
Top Glove has recently acknowledged that the detention order by the CBP on imports from two of its subsidiaries could be related to foreign labour issues. Top Glove said the issue has already been resolved: "There is a possibility that this (withhold release order) may be related to foreign labour issues which we have already resolved, save for one more issue regarding the retrospective payment of recruitment fees by our workers to agents prior to January 2019 without our knowledge."
"However, Top Glove has already been bearing all recruitment fees since January 2019 when our zero recruitment fee policy was implemented."