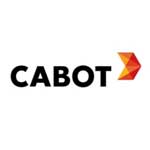 Cabot Corporation (Cabot), a US-based specialty chemicals and performance materials company, recently held the grand opening of its new fumed silica manufacturing facility in Wuhai, China. The facility will cater to the growing fumed silica market in China as Cabot takes on an additional 8,000 metric tonnes in annual capacity, thereby becoming the largest producer in China.
The joint venture project with Inner Mongolia's Hengyecheng Silicone (HYC) was signed in September 2016. HYC will provide a long-term source of feedstock and operate in a closed loop fashion with Cabot to maximise by product streams and eliminate waste. Meanwhile, Cabot, owning an 80% equity interest in the state-of-the-art facility, will provide advanced fumed silica production technology and a strong leadership position in the region.
As the urban population in China continues to expand and subsequently drives the rapid demand of fumed silica, Cabot's Senior VP of Performance Additives, Jay Doubman, said the strategic expansion of its fumed silica manufacturing capabilities will allow for significant growth and development in China in the coming years.
"We look to pioneer innovative new solutions in fumed silicas by pairing our new world-class Wuhai manufacturing facility with the technical expertise at our Asia Technology Center in Shanghai to help our customers drive toward a more sustainable future."
Sean Keohane, President and CEO of Cabot, is proud of the achievement: "Having completed construction ahead of schedule and with a strict focus on safety, the grand opening of this facility is a key milestone in executing our 'Advancing the Core' strategy. We thank everyone involved in the construction, as well as HYC and the Wuhai municipality for their support, and look forward to contributing to the Wuhai community."