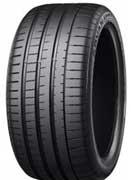 The shift towards electric vehicles will result in providing numerous market opportunities for tubeless tyre manufacturers. Incentives are given by the regional governments to buyers and manufacturers that comply with anti-pollution policies will pave the path for a growing automotive industry, Fact.MR reported. It added that the shift toward greener technology will have a moderate impact on the market, as developing the necessary technology for next-generation vehicles will take some time and investment.
The report furthered that increasing adoption of mobility services will impact new car sales in the personal vehicle segment, while the decline is anticipated to be compensated by an increase in commercial car sales. Commercial cars undergo wear and tear more rapidly, resulting in shorter product replacement cycles. Furthermore, increasing awareness associated with the advantages of tubeless tyres over conventional tyres encourages the installation of tubeless tyres from the aftermarket channel.
As per Fact.MR's report, the global tubeless tyres market is anticipated to progress at a steady 6% CAGR through 2030.
The aftermarket sales channel segment is the fastest-growing in the market, owing to rapid growth in demand from emerging economies, especially in India and China. The APEJ (Asia Pacific excluding Japan) is set to dominate market revenue in 2020 and is expected to be the fastest-growing regional market, gaining 80 BPS in its market share by 2030 over 2020. Bias-based tubeless tyres are anticipated to lose around 110 BPS during the forecast period.
Meanwhile, as a result of the COVID-19 outbreak, the tubeless tyres market experienced -7% growth rate in 2020, with expectations of around 6% for 2021. Overall, the market is set to recover by mid-2021, Fact.MR stated.
Radial tubeless tyres will hold around 80% market share over the next ten years. The market in the US is projected to expand at a CAGR above 6% through 2030, while that in the UK at close to 8%. Germany is set to progress at a CAGR of over 6%, while the market in China for tubeless tyres is set to expand at nearly 8% over the next ten years.