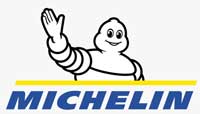 French tyre maker Michelin and parent company IDI have reached an agreement on the terms by which Michelin would acquire 100% of Flex Composite Group (FCG) for an enterprise value of EUR700 million from IDI.
FCG is a European leader in engineered fabrics and films with applications in highly technical markets such as marine, supercars & electric vehicles, sports, or construction. FCG masters a wide range of polymer composite solutions, adjacent to those already developed by Michelin. The company has 400 employees. It primarily operates in Europe, in fast-growing markets with strong demand dynamics catering to high-end customers.
In 2022 FCG reported EUR202 million revenue. Over the 2015-2022 period, it delivered an average organic growth of 11%, with 25-30% EBITDA margin.
The agreement would enable Michelin and FCG to create a leader in high-tech engineered fabrics and films. This acquisition is in perfect alignment with Michelin in Motion 2030 strategy. This will mark a significant step forward in Michelin's strategy of growing its polymer composite activities in adjacent areas, leveraging unrivalled innovation and R&D capabilities, and benefiting from FCG's advanced customers intimacy and industrial process expertise.
The transaction would unlock deep innovation synergies in a broad range of products and applications, while further improving the environmental footprint of FCG.
The FCG acquisition will grow Michelin's High-Tech Materials revenue by c.20% and accelerate the growth profile of this business. The transaction would be EBIT margin-accretive for Michelin at Group level and for the Specialty segment it will belong to, with positive cash generation and EPS impact.
The transaction will be paid in cash and is fully financed through cash at hand, with Michelin's financial position remaining strong post transaction.
The transaction is expected to close by the end of Q3 2023, subject to customary closing adjustments and merger control clearances in relevant jurisdictions.