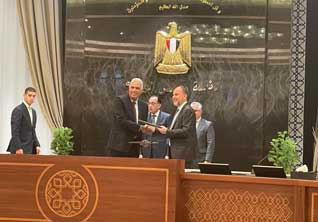 Egypt's Rolling Plus Chemical Industries is partnering with Black Donuts to establish a tyre manufacturing plant with an investment of EUR1 billion in the country. Black Donuts is a Finland-based full service partner for established and new tyre manufacturers, with services extending from feasibility studies and tyre plant designs to production ramp-up, market-ready product lines and continuous R&D.
Rolling Plus has signed a contract with the Egyptian government to establish the plant, which will be located in the Suez Canal Economic Zone.
The tyre manufacturing facility will be spread over an area of 400,000 sq m and will have a production capacity of 7 million tyres/year.
The project will be implemented in three phases, and it will produce tyres for passenger cars, as well as light and heavy commercial vehicles.
The first phase will involve the construction of the factory and production lines for passenger car tyres, with a capacity of 2.5 million tyres/year. The investment for this phase will range from EUR400 million to 450 million and serve 50% of the local market.
The second phase will focus on the production of light commercial vehicles, with an annual capacity of 3.5 million tyres, addressing 40% of the domestic market.
The third phase will see the production capacity increase to 7 million tyres, with the addition of heavy commercial vehicle tyre manufacturing.
Suez Canal Economic Zone Chairman Walid Gamal El-Din highlighted the importance of the project in the localisation of the tyre industry, a crucial step in reducing imports and meeting local market demands.
He noted that the project would create around 1,000 direct and indirect job opportunities within the Main Development Co., the investment arm of the economic authority.
Egyptian Prime Minister Mustafa Madbouly attended the contract signing ceremony.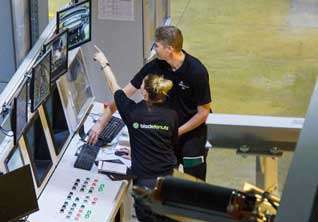 Meanwhile, Black Donuts is also partnering Neptune Holding Company, a Cameroonian-owned enterprise, to establish the first-ever tyre factory in Bomono, situated near Douala. Named Cameroon Tires Factory (CTF), this milestone project is planned in collaboration with Black Donuts and signifies a significant economic boost for the nation. Groundbreaking is set for October, with a targeted production launch in 2025.
The project expects to generate between 2,000 and 2,500 direct jobs and as many as 5,000 indirect positions, invigorating the local job market.
The factory is set to roll out an impressive 4.6 million tyres/year, which includes 4 million car tyres and 600,000 truck tyres. Tyres manufactured at CTF will be branded "Afri Star".
Earlier this year, along with Black Donuts representatives, Neptune Holding met with Cameroon's Minister of Commerce. The Director-General of CTF and Neptune Holding, Antoine Ndzengue, provided a comprehensive overview of the venture. One of CTF's core objectives is to recalibrate domestic demand and diminish the prevalence of the local second-hand tyre market.
The location in Bomono, adjacent to the Cameroon Development Company (CDC) oil palm and rubber plantations, ensures easy access to natural rubber supplies.