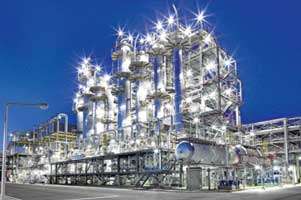 South Korean chemical firm Kumho Petrochemical has entered into a memorandum of understanding (MOU) with French engineering service provider Technip Energies to work on waste polystyrene pyrolysis and recycled styrene monomers (RSM).
An eco-friendly raw material obtained through thermal decomposition of polystyrene waste, RSM is mainly recycled for use in synthetic rubber and for use in the petrochemical sector.
Under the MOU, Kumho Petrochemical, which announced its RSM project with Norwegian recycling company Agilyx last year, will start full-scale implementation of the project through activities like the adoption of technology for polystyrene waste pyrolysis and plant construction. The commercial release of RSM products is slated from 2026.
Technip Energies holds the rights to sell the original technology for polystyrene waste pyrolysis held by Agilyx, and will support Kumho Petrochemical with the license transfer, it adds.
Last year, Agilyx also announced the collaboration with Kumho to explore the development and construction of a chemical recycling project in South Korea.
The project will use Agilyx's chemical recycling technology to produce pure styrene from post-use polystyrene. This would be used as a virgin equivalent raw material to produce solution styrene-butadiene rubber (SSBR), a key component for the manufacture of tyres, including for the large volume, high-performance tyre segment.
The project would mark an exciting new application of Agilyx's polystyrene depolymerisation technology, introducing a new pathway for polystyrene into SSBR.