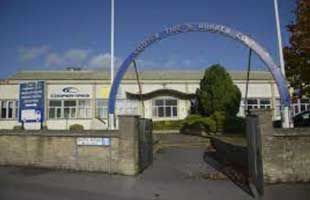 US-based Cooper Tires plans to close its UK tyre manufacturing plant in Melksham by the end of 2023, with the loss of around 350 jobs. It has had the facility for more than 130 years and the site is likely to be sold for redevelopment.
The company says it will now begin a consultation process on the proposed closure involving 350 Cooper employees and the relevant employee representative bodies.
Gavin Champion, HR Director at The Cooper Tire & Rubber Company, Europe, said: "It is with deep sadness that we have announced our intention to begin a consultation process on the proposed closure of our tyre production facility at Melksham.?Our Melksham site has struggled to be competitive for some considerable time and everyone involved has worked extremely hard to keep operations going for as long as possible. However, this has become increasingly challenging in the current business environment."
He added, "We would like to confirm that these proposals are subject to consultation with relevant employee representative bodies, and we remain fully committed to act responsibly and fairly, and to provide appropriate support for everyone affected."
In 2018, around 300 of the 732 jobs at the Bath Road factory were lost when the company stopped producing light vehicle and SUV tyres and switched their production to Serbia.
The company said at that time that the Melksham facility "in its present form is not competitive within the Cooper global manufacturing network or the tyre industry at large."
The Melksham factory is Cooper Tire Europe's highest cost production facility, and the company said that it considers expanding or updating the facility to be "not economically feasible."
The remaining functions of the site were the production of specialist motorsport racing and motorcycle tyres, as well as the company's Europe headquarters and Technical Centre, and materials business.
Cooper Tire & Rubber Company Europe's merger with its new parent company, Goodyear Tire & Rubber Company, was finalised in February this year.
Goodyear approved a plan to streamline its global administrative structure in the second quarter of 2022, with the loss of nearly 500 jobs.