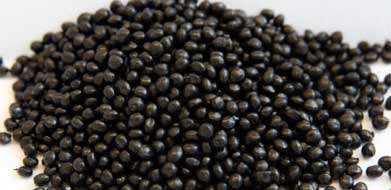 Carbon black supplier Cabot Corporation recently announced it has commenced operations at its newest specialty compounds facility in Cilegon, Indonesia. The manufacturing site adds 20,000 tonnes/year of specialty compounds capacity to its global network, including black masterbatches and conductive compounds. This new facility is one of the largest plants in Asia Pacific South to manufacture masterbatches and conductive compounds and furthers Cabot's leadership position to serve the specialty compounds market in the local region as well as globally.
The specialty compounds facility is co-located with Cabot's existing carbon black manufacturing site in Cilegon, which enables Cabot to utilize integrated site economics through manufacturing efficiencies and reduced waste, including the use of recovered energy from the carbon black facility to lower its environmental footprint. Cabot adds the construction of the facility took 16 months and 500,000 person-hours to complete and was executed without a single recordable safety incident amongst employees and contractors.
Cabot's Cilegon specialty compounds facility is over 6,000 sq ft and incorporates the company's latest technology advancements into the plant design and operations. It includes production lines for its Plasblak black masterbatches and Cabelec conductive compounds and concentrates, warehousing capabilities and a laboratory that contains technologies to ensure consistent product quality for both standard and customized masterbatches and compounds manufactured at the site, it adds.
"The strategic investment in our Cilegon facility further enables us to execute on our 'Creating for Tomorrow' strategy and is a testament to our commitment to the Southeast Asia region. With this new facility, we are well positioned to provide our customers with a reliable supply of innovative solutions that can help improve the performance of their products and address sustainability challenges," said Jeff Zhu, executive vice president and president, Performance Chemicals segment and Asia Pacific Region.
"We are honored to be operating in Indonesia for more than 30 years and are excited to build on the successes of our carbon black plant as we expand our manufacturing capabilities to include this new specialty compounds facility," said Dixy Olyviardy, managing director, Cabot Asia Pacific South and president, Cabot Indonesia.
Cabot's black masterbatches and conductive compounds serve a wide range of industries including automotive, electronics, infrastructure, agriculture and packaging.