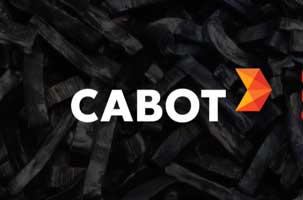 Global demand for products that reduce environmental impact is driving tire and industrial rubber manufacturers to seek solutions that enable sustainability benefits throughout the lifecycle of their end-product. As such, the rubber industry is looking for opportunities to increase raw material efficiency, reduce downstream greenhouse gas (GHG) emissions and decrease end-of-life product waste.
In line with this, Cabot Corporation has launched new E2C DX9660 solution that is designed to deliver increased rubber durability through high abrasion resistance. The new product provides a 30% increase in abrasion resistance compared to a conventional compound and further expands Cabot's portfolio of E2C solutions for use in a wide range of on-road commercial tyre applications and industrial rubber products. Furthermore, Cabot says it has completed its first-ever life cycle assessment (LCA) of an E2C solution used in an on-road truck tyre application.
The newest solution in the E2C portfolio, DX9660 delivers high abrasion resistance and increased durability performance in on-road commercial vehicle tyre treads and protective rubber liners for industrial equipment. This latest solution expands Cabot's current E2C product line for use in on-road commercial tire applications including long-haul, regional and intercity trucks and buses, commercial tyre retreads, as well as protective rubber liners for industrial equipment.
The DX9660 solution offers high levels of tread wear resistance without sacrificing rolling resistance. As such, this increased tread life leads to a reduction in end-of-life tire (EOLT) waste as well as a decrease in the net emissions from the tire manufacturing process.
The DX9660 complements Cabot's previously announced E2C DX9640 solution, which is designed to lower energy loss, a key driver of rolling resistance, while still delivering a high level of abrasion resistance. In a recent on-road tyre test, DX9640 both lowered rolling resistance by more than 10% and increased tyre tread durability by 12% compared to a conventional compound, adds Cabot. Improved rolling resistance leads to a reduction in fuel consumption of vehicle fleets, resulting in lower GHG emissions, while increased tyre tread life reduces EOLT waste.
With an ongoing commitment to deliver solutions that impart sustainability benefits, Cabot conducted a comprehensive LCA to examine the potential environmental impact of E2C solutions across the value chain of a long-haul truck tyre.
For the LCA, Cabot examined the potential reduction in net greenhouse gas emissions enabled by utilising E2C technology in place of conventional compounds in commercial tyre treads. According to the assessment, the E2C DX9640 solution can significantly reduce emissions and environmental impacts.
Key findings include:
· Lower rolling resistance enabled by E2C solutions can improve vehicle fuel economy and results in up to 5% – 6% avoided GHG emissions.
· Greater durability of tyres made with E2C solutions reduces EOLT tyre volumes and decreases the net emissions from tyre production required to outfit a truck over its total useful life by more than 10%.