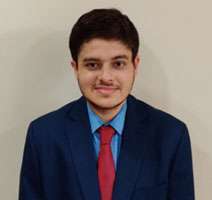 The environmental and economic needs to increase recycling rates are the principal driving forces behind technological innovations in the 21st century. One such valuable commodity, rubber, has been under prime focus for the last two decades. Waste rubber products are an important resource that the global community is focusing on in order to achieve vital improvements in sustainability and meet important life cycle goals.
When it comes to innovation, augmented with the concept of "green branding", India-based reclaim rubber and rubber crumb producer Gangamani Enterprise Private Limited, has much to offer.
Gangamani's Kathit Kothari, a young entrepreneur, has conducted research on the re-use of waste rubber in the form of ultra-high tensile reclaimed rubber, which can be administered into rubber compounds, thereby achieving substantial reduction in compounding costs.
Differing from conventional recycled products, this new product is produced by first converting waste tyres into 24-30 mesh-sized crumbs and then de-vulcanizing it in a controlled manner, which can be directly injected into virgin rubber in definite proportions.
This not only emerges as an eco-friendly product, but also enhances the properties of the overall compound as compared to its conventional alternatives.
Currently, extensive research activities are underway to develop high performance recycled material and whether they can be incorporated in relatively higher levels so as to enhance the performance as well as minimize the carbon footprint, thereby answering the call for "Go green". It also caters to the concept of circular economy, wherein the waste becomes a resource, currently emerging as a popular trend in the manufacturing sector.
Driven by a vision to remodel the company into a sustainable one coupled with enhancing financial performance, Kathit puts forward this idea of ultra-high tensile reclaimed rubber as a notable milestone in the Indian rubber industry.
"Innovation is at the core of our operations. A lot of our competitors focus on just following the traditional way of delivering reclaimed rubber for compounds, but as all industries go through a massive change in a decade, we believe this change has been long due for the rubber industry. And what better way to embrace it other than making it eco-friendly and at the same time even more economical," he said.
Creating a sustainable product not only brings out the "green" aspect, but also helps in positioning the company as a leader in the field by challenging business norms and setting it apart from businesses that haven't incorporated sustainability into their brand.
Located in Bharuch, Gujarat, Gangamani Enterprise manufactures various grades of reclaimed rubber and rubber crumb, for a range of applications, including automotive and OTR tyres; automotive parts, conveyer belts, adhesives, footwear, artificial turf and more.
Manufactured with high-quality standards and under strict quality control systems, these ranges meet the international standards.