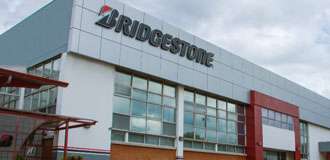 Tyre maker Bridgestone says it will invest around EUR70 million over the next three years in its Indian plant to expand production capacity and upgrade technology at its Chakan, Pune, plant. The investment will be for capacity and technology upgrades to improve the plant capability in terms of technologies and capacities for the manufacture of tyres for the passenger car segment, it added.
The facility commenced production in 2013 and the expansion plan that will be undertaken through till 2026, Bridgestone is expected to boost capacity by 10% to 12%. Currently, the Pune plant has the capacity to produce 10,700 passenger. light and medium truck tyres/day.
"Bridgestone India is bringing in its global technologies and manufacturing for the Indian market so as to suit the needs of aspiring Indian consumers that want more fuel-efficient tyres, and better products to suit the improved quality of Indian roads," Bridgestone India Managing Director Stefano Sanchini stated.
Bridgestone India started its operations in 1996. In March 1998 with the set-up of its manufacturing facility in Kheda, Madhya Pradesh; Bridgestone achieved its objective of running Indian manufactured Bridgestone tyres on Indian Roads. It expanded its facilities by setting up one more facility in Chakan, Pune in 2013.