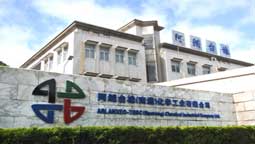 Arlanxeo, synthetic rubber producer and a wholly owned subsidiary of Saudi Aramco, and Taiwanese polymers maker TSRC have announced the plan to relocate the current plant of its joint venture – Arlanxeo-TSRC (Nantong) Chemical Industrial Co., from the northern to the southern section of the Nantong Economy and Technology Development Area (NETDA) Chemical Park, Jiangsu Province, to support the local government's agenda of environment protection along the Yangtze River.
Designed annual capacity of NBR (nitrile-butadiene rubber) in the new location will increase from 30,000-40,000 tonnes/year to reinforce the global NBR supply and support local market growth demands.
Established in 2010, it is a 50:50 joint venture between Arlanxeo and TSRC Corporation, providing a comprehensive portfolio of premier NBR products widely applied across mobility, industrial and other industries.
With the aim to establish one of the most modern NBR plants in the world, the company says it will further strengthen its business competitiveness in China. In designing and constructing the new plant, the company will apply "best technology and high standards for safe operations and environmental protection".
With completion of the project, the company will continue to offer its trusted premium quality product portfolio without business interruption.
"Our close partnership with Arlanxeo over the past decade has given us strong confidence in making continuous investments in Nantong. Arlanxeo's global leading position in NBR offered the JV company a solid foundation, and we remain excited at the growth potential while meeting customer needs in NBR products and contributing to a greener future," stated Kevin Liu, Vice President, Synthetic Rubber Division, TSRC.
"China remains one of the most strategic markets for Arlanxeo, one that is experiencing high growth, whilst innovation and sustainability requirements are rising to meet national development goals. Together with TSRC and leveraging their profound expertise in engineering and production know-how in China, we are committed to supporting this industry transformation opportunity together", said Herman Dikland, Chief Technology Officer at ARLANXEO.
The construction of the new JV plant will start in the middle of 2022. Supply from the existing plant will be sufficient to offer business continuity and ensure the smooth transition until the new plant is fully operational.