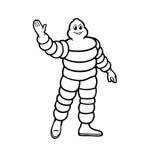 The French Michelin Group will soon close their production facility in Bamberg, Germany, due to a sharp decline in global demand for premium passenger car tyres and unexpectedly strong competition from Asian manufacturers.
While the Group has invested some US$66 million to address this market development and gradually adapt the site's production, it was unable to compensate for the structural transformation of the passenger car tyre market segment in Europe. Even after a consultation phase with the works council in accordance with German legislation, no economically viable industrial alternative has been declared.
Currently, the Michelin Group will provide extensive support to the employees of the Bamberg factory in lieu of this difficult decision.
It will implement a personalised support program for each of the factory's employees, including the use of a transfer company, assistance for retirement and internal/external mobility.Negotiations with labor organisations to define these measures will soon be implemented as the Michelin Group records a provision of approximately U$183 million in non-recurring expenses in its consolidated financial statements as of December 2019.