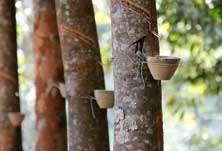 The Singapore-headquartered Global Platform for Sustainable Natural Rubber (GPSNR) has convened the annual General Assembly – virtually, which saw the approval of a members' sustainability policy framework and the creation of a new membership category for smallholder producers of natural rubber.
Around 85% of the world's natural rubber is produced by smallholders. In order to transform a sector that is primarily reliant on smallholder producers, GPSNR is embracing smallholder inclusivity and a concept of shared responsibility through the establishment of a Shared Responsibility Working Group, which will identify how the responsibilities and costs of implementation can be equitably distributed across all stakeholder categories, with the understanding that smallholders should not carry the burden of a higher cost to implement sustainability activities in complying with the policy or implementation guidance to be developed.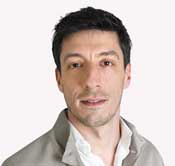 "Smallholders are a crucial link in the natural rubber value chain, and they have a key role to play in driving awareness on-the-ground and setting the global agenda for sustainable natural rubber", commented GPSNR Director Stefano Savi.
This year, GPSNR welcomed 28 smallholder members from seven rubber-producing countries. These smallholders now constitutea newly approved standalone category and play an equal role in decision-making within GPSNR alongside the other four categories: producers, processors, and traders; tire manufacturers and other natural rubber makers/buyers; car manufacturers, other downstream users and financial institutions;and civil society.
In a press statement, Washington DC-headquartered Mighty Earth's Senior Director Julian Oram, who also serves as the co-chair of GPSNR's smallholder representation working group, also lauded the measure to include smallholders as a new category of members. "Representing 85% of rubber production, smallholders must have a seat at the table, although such a move is, unfortunately, uncommon in multi-stakeholder initiatives," he said Oram, adding that such move by the GPNSR will now include (the smallholders') voices on an equal footing.
Mighty Earth, a global environmental campaign organisation that works to protect forests, conserve oceans, and address climate change is a member of the GPSNR's working group that developed the policies, especially gearing towards eradication of deforestation, human rights abuses, and smallholder poverty from rubber supply chains.
Going at issues: deforestation, rubber sector sustainability
Meanwhile, a sustainable rubber sector is likewise a focus in the new policy framework; it highlights the group's commitment to sustainable rubber production and sourcing.
Deforestation is a critical issue that is being addressed within the rubber industry.  According to Mighty Earth, rubber plantations are a growing driver of deforestation worldwide, particularly in Southeast Asia and Western Africa, accelerating climate change and destroying the habitats of endangered animals including tigers, gibbons, and elephants.
Industrial plantations also often violate the rights of forest-dwelling communities and Indigenous peoples. Forced displacement, land grabbing, and human rights abuses frequently accompany the establishment of rubber plantations in areas of tropical forest, while smallholder farmers are currently paid extremely low prices for their rubber. Mighty Earth has documented the impact of the rubber industry on the natural environment and human rights in Southeast Asia and Africa, and called on tyre companies like Bridgestone, Goodyear, Continental, Michelin and Pirelli to produce transformative rubber-buying policies that will stop deforestation and exploitation in rubber producing countries as quickly as possible. To date, at least nine companies have issued such policies, though many gaps remain.
Mighty Earth Director, Margaret Kran-Annexstein, also a member of the GPSNR Executive Committee, said that these sorts of mechanisms – and the accountability they create – can transform industries if implemented successfully. CEO Glenn Hurowitz added that collaborations between advocacy organizations and the industries they seek to reform must strike a delicate balance to keep companies at the table while still holding them accountable.