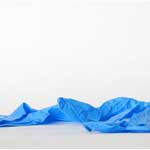 The US Customs and Border Protection (CBP) has seized five different products on suspicion of being made using slave labour overseas – rubber gloves from Malaysia, clothing from China, gold from the Democratic Republic of Congo, charred animal bones (bone black) from Brazil, and diamonds from Zimbabwe.
Imported goods that are made entirely or in part by forced labour, including prison work, bonded labour and child labour, are illegal in the US following a 2016 law on trade. A company hit with a "withhold release" order will have their goods blocked from entry. However, it can reroute the shipment and try to sell their products elsewhere or persuade CBP to change its decision by providing documents to demonstrate due diligence and argue the goods are slavery-free.
Mark Morgan , CBP's acting commissioner, said that CBP's issuing of these five withhold release orders shows that any product can be removed from US shelves if they are suspected to be made from forced labour.
According to the International Labour Organisation (ILO), some 25 million people across the globe are unfortunate victims of forced labour, and about US$400 billion worth of goods likely to be made from forced labour enter the US market annually.
Yet, the Thomson Reuters Foundation has reported that only US$6.3 million worth of goods had been blocked since the law banning slave-made imports was passed in 2016.
The US Department of Labor (DOL) is currently fighting against slave-made goods "to safeguard American jobs" for its 325 million American citizens and said that it was protecting vulnerable workers from abuse worldwide.