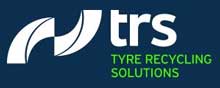 Swiss company Tyre Recycling Solutions (TRS) has concluded a joint venture agreement regarding a consolidated subsidiary of TRS Switzerland, Tyre Recycling Solutions China Jointco, also known as TRS China. The venture will be established by TRS and industrial company Tengzhou SDS Star Smith Metal Products (SDS), according to Chinese laws, in Tengzhou Economic Development Zone, Shandong Province, one of China's clusters for the production of tyres.
"We see the opportunity for JointCo to become the leading force in the implementation of green technologies and the model of an inclusive circular economy solution for China. Our goal is to offer performance recycled materials to a variety of key markets such as tyres and road paving," said Staffan Ahlgren, TRS Switzerland CEO.
The JV will see TRS as the majority owner with 67% of both the share capital and the voting rights while SDS will own the balance of 33%: with the start of the joint venture, the TRS China subsidiary will develop a production facility for recycling end-of-life car and truck tyres (ELT) starting in the fourth quarter of 2020, with a target to produce 60,000 tonnes of its globally-trademarked high-performance rubber powder TyreXol by year end 2023. At the same time, JointCo shall commercialise performance recycled rubber powder produced by its own recycling factory and from any other tyre recycling factory licensed by TRS to produce TyreXol in China.
Of this, Yang Kaiyu, Managing Director of SDS said, "Starting our collaboration with a well thought out plan will enable us to bring to our country a ground-breaking solution and serve the industry's fast flourishing need for sustainable materials."
The China Tyre Recycling Association (CTRA) claims China generates about 15 million tonnes of ELT which increases in volume at the rate of 8-10% per year. While China does produce over 30% of the world's tyres, about half of its production is exported; China also imports and consumes more than 70% of the world's natural and synthetic rubber volumes – recycling waste tyres into a valuable raw material is therefore of strategic interest for China.