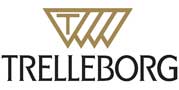 A majority of the Chinese production facilities owned by Swedish group Trelleborg has resumed operations after a temporary break due to the coronavirus outbreak in the country; however, the operational status may change depending on local decisions, as the situation in China is yet unpredictable, according to Trelleborg Head of Communications Karin Larsson.
Trelleborg has eight production facilities across China, which manufactures agricultural and industrial tyres, sealing solutions, fenders, automotive boots, printing blankets and antivibration systems. Of Trelleborg's 1,600 employees in China, none have so far contracted the virus.
Along with the restart of operations, another challenge for the company will surface around the supply-chain – Larsson notes that transport companies might face problems in terms of local restrictions and personnel in quarantine.
First reported in late December 2019, the virus has taken more than 1,000 lives, almost all of them in China, and infected more than 70,000 globally.