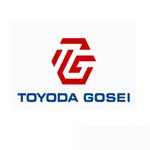 Japan's Toyoda Gosei Co. (Toyoda Gosei) is to transfer ownership of Toyoda Gosei Meteor (TGM), based in Bockenem, Germany, to Munich-based AEQPH, which recently changed its name from Scur-Alpha 1123. The sale is part of a global restructuring plan at Toyoda Gosei, with the aim of improving earnings growth.
The estimated loss to be incurred from the transfer, about US$192 million,will be reported as a loss on liquidation of business in the company's financial results for the fiscal year ending March 31, 2020; while the procedures for the transfer and management rights will be completed by end-2019.
The TGM business and its US subsidiary, Meteor Sealing Systems, were founded in April 2014 and produces weatherstrips – the units have a total of 1,675 employees.