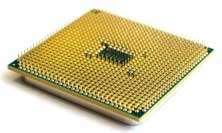 Tyre manufacturer Toyo Tire & Rubber Company (Toyo) has developed a new artificial intelligence (AI) tyre monitoring system which detects multiple aspects of the tyre condition in real time. The system can also track various other data such as weather, vehicle duty cycle information and manufacturing with the help of specially-designed sensor technology.
Toyo's latest system will be integrated and depend on the data that is provided by the existing tyre pressure monitoring system equipment (TPMS), which now comes as a standard equipment on vehicles. It believes the system will increase the efficiency of collecting vehicle tyre data for the fleet managers.
According to Toyo, the AI system was developed with the help from a number of different partners, including Nihon Tata Consultancy Services which helped with the hardware, and SAS Institute Japan which helped in creating the predictive model.
Toyo has also recently developed a system that monitors changes in conditions of tyres installed on trucks, buses and other transport vehicles and automatically gathers data on the driving conditions of said vehicle.