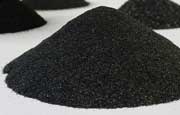 Tokai Carbon and its subsidiary Tokai Cobex are to acquire Carbone Savoie International SAS, a French carbon and graphite manufacturer, for US$183 million.
Carbon Savoie garners 95% of its sales revenue from exports and in 2018 had a sales revenue of EUR118 million.
Tokai Carbon is acquiring 100% shares in Carbone Savoie, 70% by Tokai Carbon and 30% by TCX respectively. The Japanese firm says this is in line with its mid-term plan announced in February 2020 that lays out the growth policy by utilising strategic investment in existing and complementary businesses.
Carbone Savoie based in France, has a history and tradition of more than 120 years and offers graphitised cathodes and specialty graphite materials. Its core cathodes business is for aluminium smelting and it is expected to achieve stable growth as the aluminium market, the end market of cathode business, is likely to continue growing steadily due to factors such as the continuous demand for light-weight materials in the transportation equipment sectors including those for automobiles and airplanes.
The growing demand for aluminium amid the ongoing urbanisation, the increase in utilisation of aluminium for beverage containers and the substitute demand instead of copper in the electronics sector, are other factors.
In the business of specialty graphite materials, the French firm mainly deals in materials for heat exchangers and high temperature applications, and this market is also expected to continue to see solid growth of demand.
"Through this acquisition, we will be able to grow our smelting and lining business and fine carbon business. In addition to improving profitability, we can also diversify our broader portfolio with Carbone Savoie's complementary offering. We believe that this will lead to further increase in our corporate value," said Tokai Carbon in a statement.