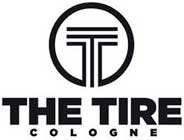 Given the wide spread of Covid-19 in Germany, organiser Koelnmesse GmbH, in consultation with its partner German Tyre Retail and Vulcanisation Trade Association [Bundesverband Reifenhandel und Vulkaniseur-Handwerk e.V. (BRV)], has decided to postpone Tire Cologne 2020 show, originally scheduled for 9-12 June 2020, to 18-20 May 2021.
In general the management team of Koelnmesse has decided not to organise any events until the end of June 2020. This decision is supported by the crisis management team of the city of Cologne, which also recommended to cancel the trade fairs during this period.
This also happens against the background of the agreement reached between the German federal government and the governments of the German states – laying down common guidelines for dealing with the coronavirus epidemic and explicitly including the general closure of trade fairs and exhibitions. This impairs the planning security for Koelnmesse and the participants of the trade fairs in Cologne far beyond the scope of the current scenarios.
Koelnmesse says it is making this early announcement in order to provide exhibitors and visitors of Tire Cologne with planning security, adding that "the health of the exhibitors and visitors remains a top priority for the BRV, too".
Tire Cologne boasts more than 500 exhibiting companies from more than 40 countries, as well as more than 16,000 trade visitors from more than 110 countries. Almost 77% of exhibitors are set to arrive from outside Germany, and nearly 45% of all exhibiting companies come from the hard-hit countries/regions of Italy and Asia alone. As an international business platform, more than 60% of trade visitors come from outside Germany, including nearly 10% from China or Italy.
More information is available at www.thetire-cologne.com