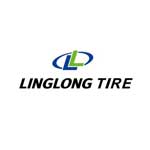 Chinese tyre machinery maker Safe-Run Machinery (Safe-Run) has secured an international bid to supply the production systems for fellow Chinese Shandong Linglong Tire's (Linglong) new factory in Serbia – Safe-Run is to provide Linglong with intelligent logistics solutions valued at more than US$100 million.
Safe-Run has previously supplied intelligent automated production lines and PCR uni-stage tyre building machines for Linglong's factories in China and Thailand. Thus far, Safe-Run has provided about US$210 million worth of equipment and solutions to Linglong.
According to the Sales Director of Safe-Run, Zhang Yuguang, the enterprise will expand its product portfolio from PCR building machines to high-end PCR automatic building machines, TBR automatic four-drum building machines, as well as TBR/PCR hydraulic curing presses, in the next three to five years.
"Safe-Run will conduct a strategic cooperation with SK Group of South Korea to exploit advantages in business segments such as smart logistics and intelligent production, and develop competitive industry-smart logistics," he said.
"By shifting from a domestic market-oriented approach to parallel development of both domestic and foreign markets, and participating in the development of the One Belt One Road market to turn the passive sales market into a creative and innovative market and boost market vitality, it is estimated that Safe-Run's sales and profit growth rate will reach 30-40% on average and turnover will exceed CNY 1.7 billion by 2020."