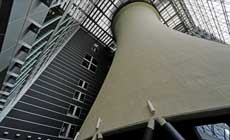 Italian tyre maker Pirelli says it has been notified by its largest shareholder China National Chemical Corporation Ltd. (ChemChina) that Sinochem Group Co. and ChemChina are planning for a strategic restructuring.
Details of the restructuring plan and its implementation are subject to relevant approval and regulatory procedures, Pirelli said.
The notification comes after ChemChina and Sinochem disclosed plans to merge their respective agricultural sector holdings into Sinochem's Syngenta Group.
ChemChina has had a stake of 45% in Pirelli since 2015.
Major Pirelli shareholders in Pirelli, including ChemChina, have also agreed to maintain the tyre company's ownership structure until 2023.
Major shareholders include: ChemChina (45%) Camfin/Marco Tronchetti Provera (10%); and Long-Term Investments Luxembourg S.A. (6%).